2021 AG GALA
Thanks for joining us!
The 2021 virtual BC Agri-Food Industry Gala took place on Thursday, January 28 at 5:30 p.m.
BC Agri-Food Industry Gala
Watch the 2021 virtual BC 'Ag Gala'!
Thanks to everyone who joined us for a fantastic virtual Gala this year. If you missed it or want to re-watch any part of it, check out the video and individual clips listed below. Enjoy!
View these special moments from the Gala...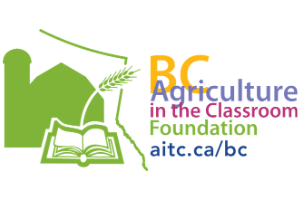 Thanks for bidding!
The 2021 BC "Ag Gala" Silent Auction Is Now Closed
As a result of the generosity of many in our B.C. agriculture community, we were able to raise $13,255 toward agriculture education in our province - our largest total yet. Together we are making a difference for B.C. agriculture.
Proceeds of the online silent auction were once again donated to BC Agriculture in the Classroom Foundation, a non-profit charitable organization that works to bring BC's agriculture to over half a million teachers and students around the province.