Working for B.C.'s farmers and ranchers.
BC Agriculture Council is a non-profit, non-governmental council of member associations representing 28 farm associations that in turn generate 96% of provincial farm gate sales. In partnership with industry and government, BCAC delivers programs and services to ensure B.C. is the most dynamic and robust agricultural province in Canada.
NEW ONLINE APPLICATION
Try it to win!
Introducing a new and improved way to apply for your BC Farmer ID Card...including online renewals!
Apply for or renew your BC Farmer ID Card online this month and be entered to WIN! Starting in March, each month of 2021 a winner will be drawn from the online applicants to win a $100 Visa gift card. What are you waiting for? Give it a try!
MARCH WINNER: TBA
Need a reminder of Farmer ID Card convenience and savings? Click here
---
---
Water Security
Water is the cornerstone to agriculture. B.C. farmers and ranchers recognize the importance of protecting this precious resource and ensuring a safe, reliable water source for our food system.
READ MORE >>
Environmental Sustainability
B.C. agriculture, including ocean based farmers, are vulnerable to changes in climatic conditions and even small shifts can have significant consequences for food production, farmers livelihoods and...
READ MORE >>
On-Farm Safety
A farm is a workplace, a home and a place with children. Trespassing is an issue that has serious concerns related to bio-security, animal welfare and farm family's well-being. BCAC asked government for their plans on this issue...
READ LATEST REPONSE>>
---
Labour
The Western Agriculture Labour Initiative (WALI) supports BC farmers and ranchers by working with governments to develop labour policies that benefit farmers and workers.
READ MORE >>
Community Engagement
BCAC is committed to growing the community's understanding of agriculture. In order to grow awareness and understanding, BCAC leads a number of special projects and initiatives.
READ MORE >>
On-Farm Programs
In collaboration with government, BCAC delivers on-farm programs through its subsidiary company (ARDCorp) that advances the individual producer and the entire sector.
READ MORE >>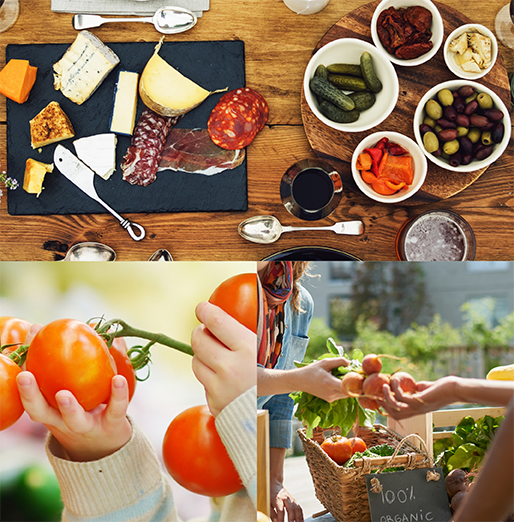 ---
WHY COMMUNITY CONFIDENCE IS
IMPORTANT TO FARMERS
How the way you shop makes an impact right here in your home province.
CONNECTING PEOPLE BACK TO FARMS
Helping farmers and ranchers tell their stories
Consumers are more interested in how their food is grown, processed and brought to market than ever before. We simply want to make sure that consumers — in an environment where they are bombarded with contradictions — have the balanced information they need about food to make informed choices that are right for them and their families.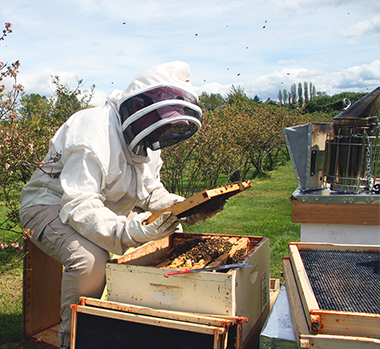 ---
BC Honey Producers Association
The BC Honey Producers Association (BCHPA) primary goal is to educate and improve the quality of beekeeping throughout B.C..
MEMBER QUICK FACTS
Over 700 B.C. beekeepers are members of BCHPA, representing over 25,000 colonies.
Beekeeping in B.C. has grown into an industry with an agricultural impact of more than $250 million per year.
Bees play a key role in B.C.'s fruit, berry and canola crops.
B.C. produces approximately $10 million worth of honey and other hive products a year.