BC Young Farmers (BCYF) is a committee of BCAC. Our purpose is to represent the voice of the next generation of farmers and ranchers in B.C. We do this in collaboration with BCAC by participating on the BCAC Board, attending key industry, events and hosting events of our own. We have a keen interest in sharing our perspective with government so that their future public policies support the long-term sustainability of agriculture. BCYF plays an important role in organizing peer-to-peer networking and leadership-development opportunities. BCAC's Board of Directors and staff support the BCYF Committee Members with transitioning into a boardroom and farm management.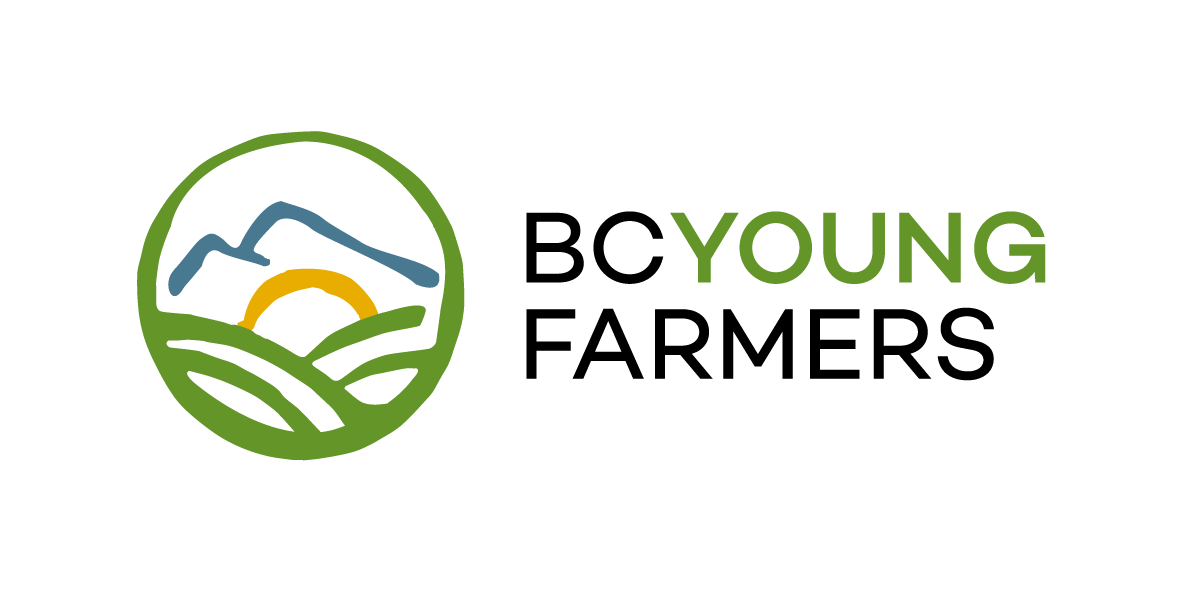 BC Young Farmers is seeking passionate young farmers who are interested in strengthening the future of agriculture in British Columbia to join our committee. BC Young Farmers provides a forum where young leaders can discuss issues related to agriculture, provide input in BCAC policy-building processes, and build connections to the next generation of farmers in BC. Our members have the opportunity to contribute to discussion and direction through the BC Agriculture Council, Canadian Young Farmers Forum, Centre for Organizational Governance in Agriculture, Young Farmer Skill Development Program steering committee, and more. BCYF Committee Members will be primary agriculture producers between the ages of 19 and 40 (inclusive).
Young farmers and future farmers can apply for funding towards participation in specific agricultural education events and programs. Applicants must be a resident of B.C., between the ages of 19 and 40 (inclusive), and involved in the agriculture industry.
Applications are closed for the 2022 program year. Subscribe to our newsletter or follow us on social media to be alerted when the 2023 program opens.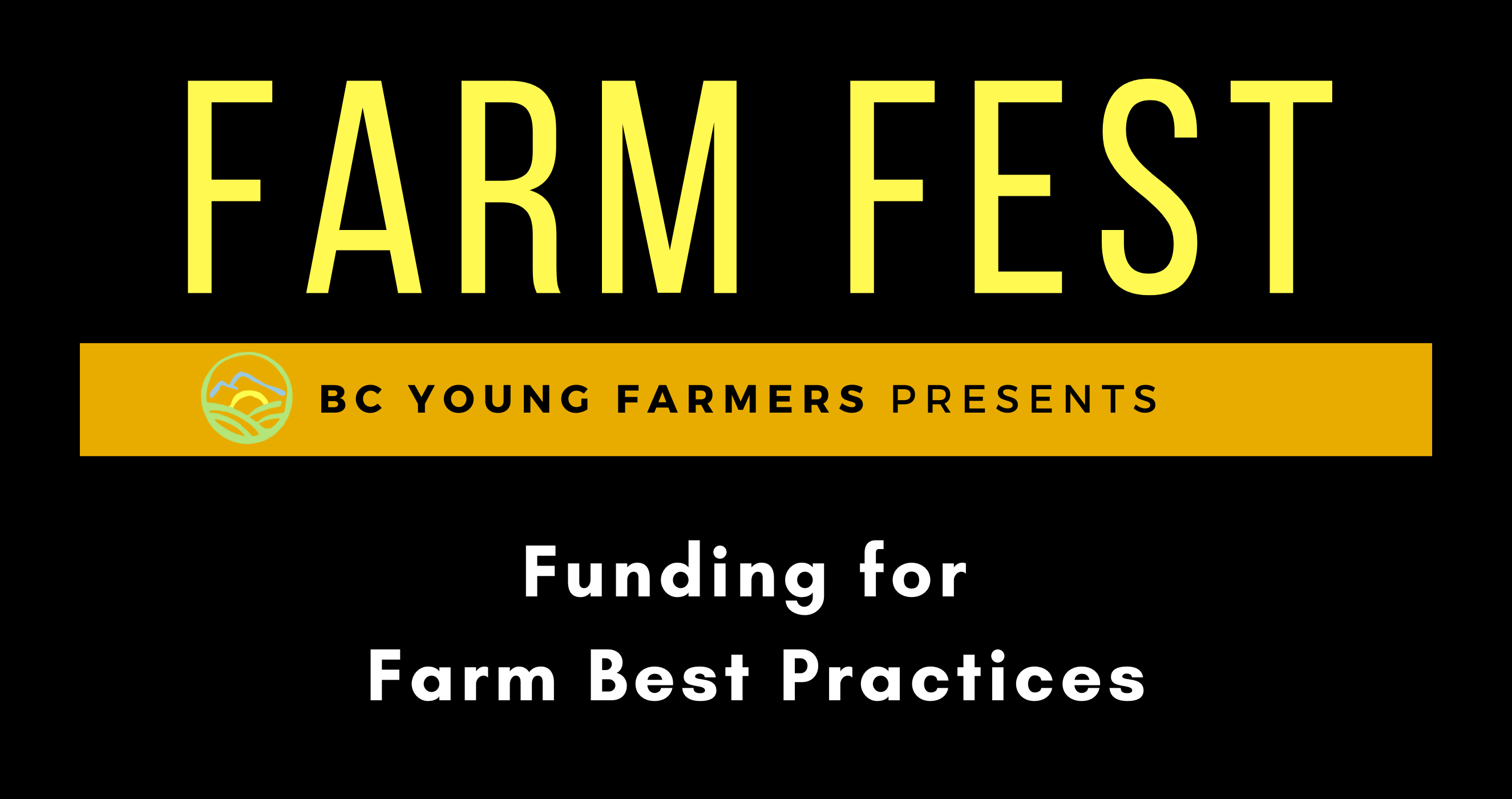 Farm Fest 2022 - Funding for Farm Best Practices
Tuesday, November, 29, 2022 7:00 - 8:30 PM
Cover cropping, contained manure storage, energy-efficient equipment, wildlife corridors ... they're all good things, but do you have the dollars to make them happen? Come find out about the many funding opportunities for implementing "best practices" on B.C. farms, whether in the field, the barn, or the processing plant. Featuring speakers from Investment Agriculture Foundation, BC Hydro, and the Ministry of Agriculture and Food.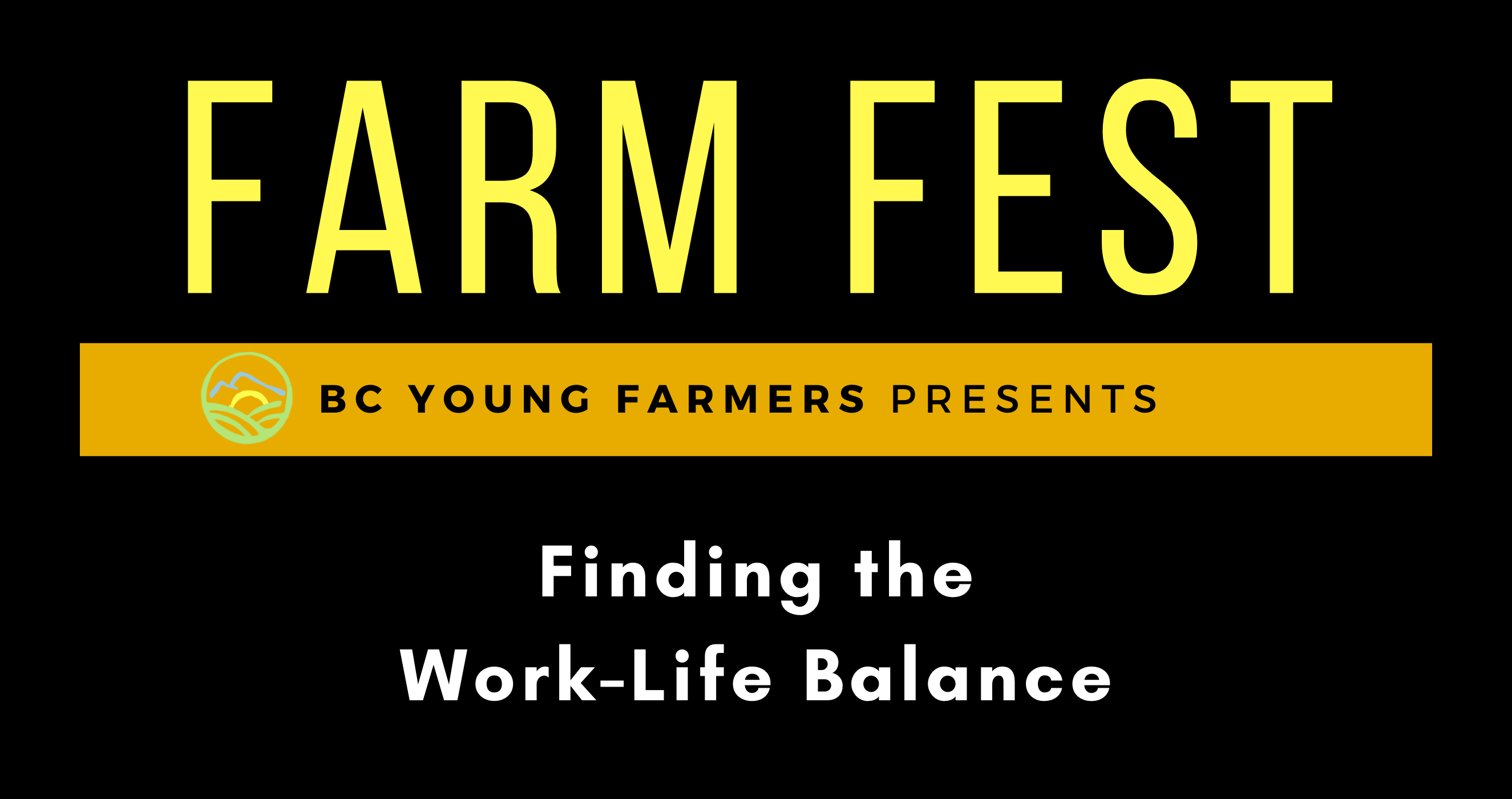 Farm Fest 2022 - Finding the Work Life Balance
Thursday, December, 1, 2022 7:00 - 8:30 PM
Farmers and ranchers work in one of the most stressful jobs around, and this can really take a toll. In the face of high levels of responsibility, unpredictable weather, global markets, changing consumer demand, new pests and diseases -- it can be hard to also take care of ourselves and our families. In this webinar, you'll pick up some tools for getting that work-life balance right for you -- and meet other young farmers wondering the same thing.
Check Out Our Latest On Facebook!
Please click our Platinum Gold and Silver level sponsors to view their sites and support their businesses. If you are interested in becoming a sponsor, or renewing your sponsorship, see our current Sponsorship Package.
TD's agriculture specialists understand the factors that affect farming in Canada and are committed to building a long-term relationship with you. They can provide banking solutions to help you expand your operations, improve your cash flow, and finance equipment, quota or livestock.
FCC is the only lender 100% invested in Canadian agriculture and food. FCC builds strong relationships and shares knowledge and expertise with thousands of customers across the country.
Scotiabank has been providing financial services to Canadian farms and agri-businesses for more than 185 years. Their Agricultural Specialists come from agriculture and farming backgrounds to better understand & serve your business.
West Coast Robotics is BC's leader in robotic milking & feeding equipment. Experienced and knowledgeable sales and service staff are available to provide 24/7 technical support and service.
Sign Up For Our Newsletter
For more information about BC Young Farmers or to learn how to get involved, please email us or use the contact form provided below.
Mailing Address: BC Young Farmers c/o BC Agriculture Council, Unit #1 – 2650 Progressive Way, Abbotsford, BC V2T 6H9