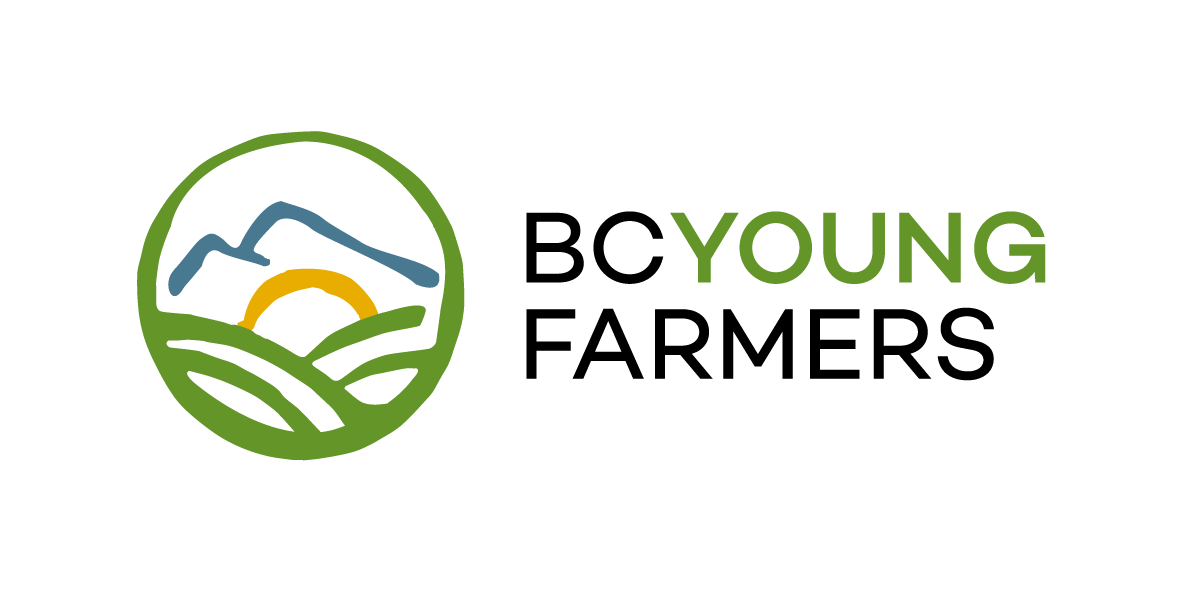 BC Young Farmers (BCYF) is a committee of BC Agriculture Council (BCAC). Our purpose is to represent the voice of the next generation of farmers and ranchers in B.C. We do this in collaboration with BCAC by participating on the BCAC Board, attending key industry events and hosting events of our own. We have a keen interest in sharing our perspective with government so that their future public policies support the long-term sustainability of agriculture. BCYF plays an important role in organizing peer-to-peer networking and leadership-development opportunities. BCAC's Board of Directors and staff support the BCYF Committee Members with transitioning into a boardroom and farm management.
Webinar: BC Agricultural Land Use 101
Date: November 21, 2023
Time: 11:30AM - 12:30PM
Speaker: Kim Grout, CEO, Agricultural Land Commission (ALC)
ALC CEO, Kim Grout will review what you should know about B.C.'s unique Agricultural Land Reserve (ALR) and the Commission.
Webinar: Speak Up! Training
Date: November 27, 2023
Time: 12:00 - 1:30 PM
Speaker: Clinton Monchuk, ED, Farm & Food Care Saskatchewan
For those of us who work in agriculture, it's important to be able to communicate about how we produce food in Canada.
The Young Farmers Skill Development Program is intended to increase the agri-business skills of young and new farmers in B.C. by increasing access to knowledge-based skill development events, conferences, and training through a cost-share funded application program. This program will support new entrants and young farmers to build capacity and promote leadership in agri-business skills in multiple commodities across B.C.
Applications are now open for the 2023 program year. If you would like to apply for funding towards one of the events listed below, please complete the application form.
Please note: Applicants can apply for more than one event, priority will be given to those who haven't received prior funding. Funding is received as reimbursement, applicants must provide receipts to receive reimbursement.
Funding for this program is provided by the Sustainable Canadian Agricultural Partnership, a federal-provincial-territorial initiative.
Skill Development Application
Date(s): March 14 - March 16, 2023 in Vancouver, B.C.
Did you attend the Fruit & Vegetable Growers of Canada AGM? Apply to be reimbursed for eligible costs.
Number of participants: 1 
Eligible costs: Registration, Travel, Accommodation
Date(s): October 17 - 18, 2023 in Toronto, ON
Each year, the Canadian Centre for Food Integrity hosts a premier educational conference to present its most recent research and provide a forum for learning how to engage and build public trust in the food system.
Number of participants: EVENT FULL
Eligible costs: Registration, Travel, Accommodation
Date(s): November 7-November 9, 2023 in Penticton, B.C.
The annual BC Organic Conference provides a chance to visit with current and future leaders in the BC organic sector, exchange ideas, eat amazing meals, learn from experts, and return home inspired by our incredible community.
Number of participants: EVENT FULL
Eligible costs: Registration, Travel, Accommodation
Date(s): November 19, 20 & 21, 2023 in Niagara Falls, ON
The Advancing Women in Agriculture Conference is created for every woman who is passionate about agriculture and food, whether you are a university student studying agriculture, producer, entrepreneur, representative of a grower association or corporate agribusiness.
Number of participants: EVENT FULL
Eligible costs: Registration, Travel, Accommodation
Date(s): November 21-23 – Guelph, ON
The Agricultural Excellence Conference (AgEx) welcomes anyone and everyone from farmers to advisors, academia, organizations, private industry, and government to join us to exchange expertise and insights to continue to position Canada's farmers for success through farm management excellence.
Number of participants: EVENT FULL
Eligible costs: Registration, Travel, Accommodation
Date(s): On demand, Virtual, 2023
Small Business BC offers live, interactive group webinars (delivered virtually in real-time) on practical and timely business management topics. These include product launching, online marketing, staff management, taxes, incorporation, and the basics of starting a new business. On-demand "e- courses" are also available on similar topics.
Number of participants: 5 spaces available
Eligible costs: Registration
Date(s): October - November 2023, Virtual Webinars
Centre for Organizational Governance in Agriculture (COGA) webinars are hosted by the BC Council of Marketing Boards, which is responsible for training commodity board members, this program offers regular education on governance and issues of industry-wide concern. Each participant can attend up to four webinars. Please note if you attended one of the COGA workshops in the spring you can still apply to be reimbursed.
Number of participants: 4 spaces available
Eligible costs: Registration
BC Young Farmers is seeking passionate young farmers who are interested in strengthening the future of agriculture in British Columbia to join our committee. BC Young Farmers provides a forum where young leaders can discuss issues related to agriculture, provide input in BCAC policy-building processes, and build connections to the next generation of farmers in BC. Our members have the opportunity to contribute to discussion and direction through the BC Agriculture Council, Canadian Young Farmers Forum, Centre for Organizational Governance in Agriculture, Young Farmer Skill Development Program steering committee, and more. BCYF Committee Members will be primary agriculture producers between the ages of 19 and 40 (inclusive).
Check Out Our Latest On Facebook!
Please click our Platinum Gold and Silver level sponsors to view their sites and support their businesses. If you are interested in becoming a sponsor, or renewing your sponsorship, see our current Sponsorship Package.
FCC is the only lender 100% invested in Canadian agriculture and food. FCC builds strong relationships and shares knowledge and expertise with thousands of customers across the country.
TD's agriculture specialists understand the factors that affect farming in Canada and are committed to building a long-term relationship with you. They can provide banking solutions to help you expand your operations, improve your cash flow, and finance equipment, quota or livestock.
Anser Power Systems is an electrical contracting and power generation company specializing in agriculture. From dairy and poultry farms to greenhouses and aquaculture, Anser Power Systems has supported BC farmers since its inception.
Scotiabank has been providing financial services to Canadian farms and agri-businesses for more than 187 years. Their Agricultural Specialists come from agriculture and farming backgrounds to better understand & serve your business.
Sign Up For Our Newsletter
For more information about BC Young Farmers or to learn how to get involved, please email us or use the contact form provided below.
Mailing Address: BC Young Farmers c/o BC Agriculture Council, Unit #1 – 2650 Progressive Way, Abbotsford, BC V2T 6H9