Taves Family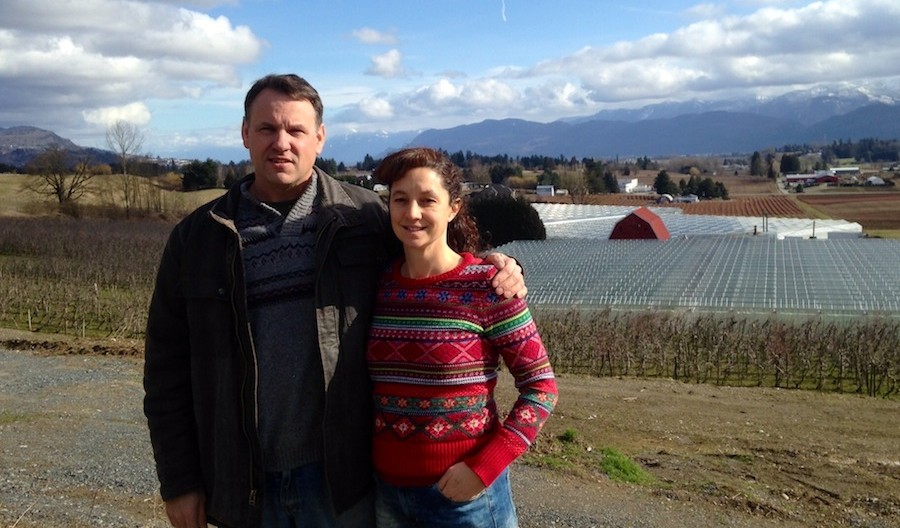 BC Greenhouse Grower
Located in Abbotsford, BC, Taves Family Farms was established in 1969 by Loren Taves' parents, John and Alice. In 1990, Loren and his wife, Corinne Taves, created the Applebarn—a destination designed for 'fall family' fun. Today, Taves Family Farms consists of 4.5 acres of greenhouses that grow artisan vegetables, 12 acres of apples (8 main varieties), 14 acres of berries, 7 acres of pumpkins, 3 acres of sweet corn and the rest contain buildings. They proudly grow peppers for Windset Farms.
The Taves are active in farmers' markets, extending from Abbotsford to Vancouver, where they sell their 100% Natural Apple Cider (picked, pressed and bottled on site), plums, pears, gooseberries, currants, several varieties of apples and tomatoes, miniature peppers and cucumbers, and eggplant.
The entire operation is founded on environmentally responsible and ethical farming practices, innovation, community, and quality. Loren's philosophy is to "continue perfecting the complex relationship between the land and resources and the business of growing food." He is passionate about farming, and will continue to develop the important and direct connection between the harvest of great food and the families that enjoy it.