Ron Moes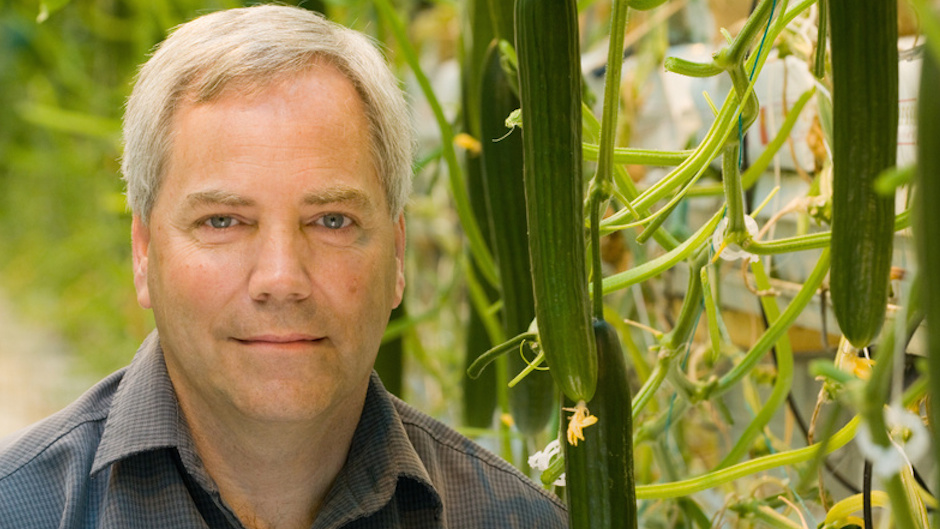 BC Greenhouse Grower
When people ask Ron Moes what he does for a living, he will often tell them that he's an indoor farmer.
It's a response that can generate additional conversation, but Ron doesn't mind because it gives him an opportunity to educate people about the nursery/greenhouse industry.
As Senior Grower at Windset Farms, Ron likes to think of it as his own really big garden. He's responsible for purchasing for Abbotsford, Delta and Las Vegas locations, looks after the Abbotsford and Las Vegas operations as well as all propagation requests for all of Windset Farms.
While his background is in farming, Ron didn't start out in the greenhouse business, initially working in the dairy and hog industries. His greenhouse career began in Ontario and moved west to British Columbia nearly twenty years ago.
What does Ron like most about the business? The growing cycle. Starting from a seed then seeing the finished product that's ready for picking. What gives him further satisfaction is watching the product go out the greenhouse doors and then seeing it in the store.
Ron knows the greenhouse industry will continue to grow, particularly as food safety grows in importance. He says most people don't have a real understanding of what goes on in a greenhouse, how high-tech it is and how much control they have over the growing environment. After a tour, Ron says people are simply amazed at what they've seen.