Ridley Wikkerink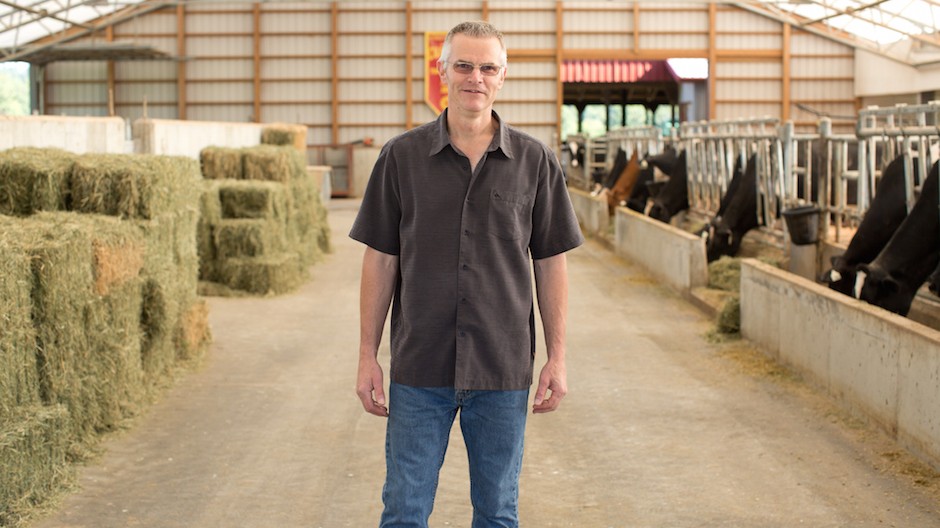 BC Dairy Farmer
Ridley Wikkerink has farmed all of his life, and is a second-generation dairy farmer. He is now in charge of the 300-acre farm in Cobble Hill, Vancouver Island, where he places the farms success on the shoulders of all the people who work for Wedgwood Holsteins.
"The thing I love most about diary farming is that everyday is different", says Ridley. Wedgwood Holsteins is heavily invested in the environment and works hard to support the local economy. They do this by producing the majority of food for the animals themselves (hay, grass, barley, and corn) and recycle all of the waste from the land back onto the farm. All of which is done with the people who live in their community.
Ridley says his employees "take great pride in what they do". Every employee is aware that they are providing food for both the local consumer and the public and show great pride in the environment that they work in, whether it's the infrastructure or where the cattle live. Ridley places much of the farm's accomplishments on his proud employees, and claims they are the reason why he enjoys the dairy business.