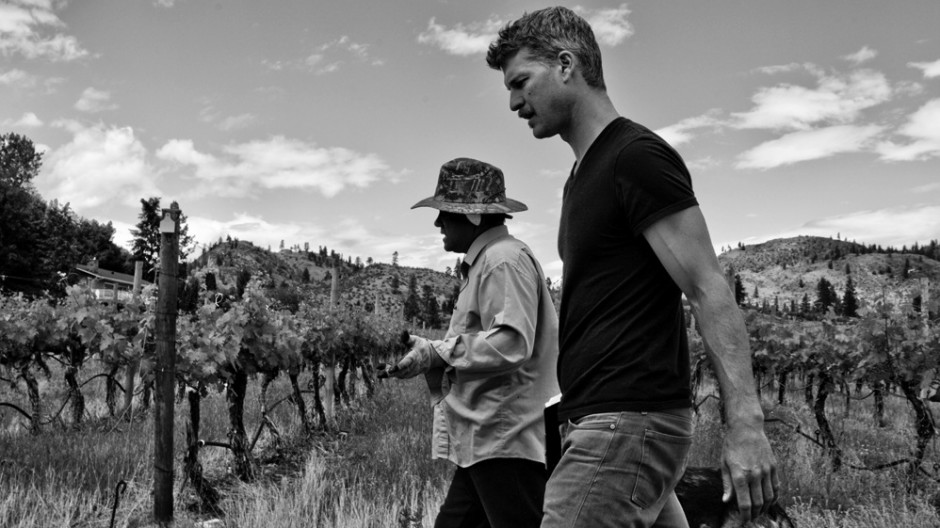 Tyler Harlton
BC Wine Maker
The joy of farming is in the ritual of putting a seed in the ground, watching a plant emerge, and bringing it to maturity. Winemaker Tyler Harlton grew up on a grain farm in Saskatchewan – where these rites of agriculture were a lifestyle – and he considers his Summerland, BC winery an extension of the work in his childhood.
"The winery is a small cog in the community around us, comprising growers, barrel-makers, equipment suppliers, and carpenters," explains Harlton. "The winemaking we do is by hand, and we find that the businesses within our network also have a personal connection to their work."
Harlton arrived in Penticton in 2008 on track for a legal career, but immediately answered the call to having his hands back in the earth. After an intense wine apprenticeship – picking grapes, caring for vines, and making wine – he struck out to realize his own vision, opening T.H. Wines in 2011.
"There's a special joy in the work of the winery because we know it's shared with the community that has helped us to grow our idea. It's not unlike the community I grew up in, where a successful farm was as much a reflection of the community as it was the farmer."