The Seelhof Family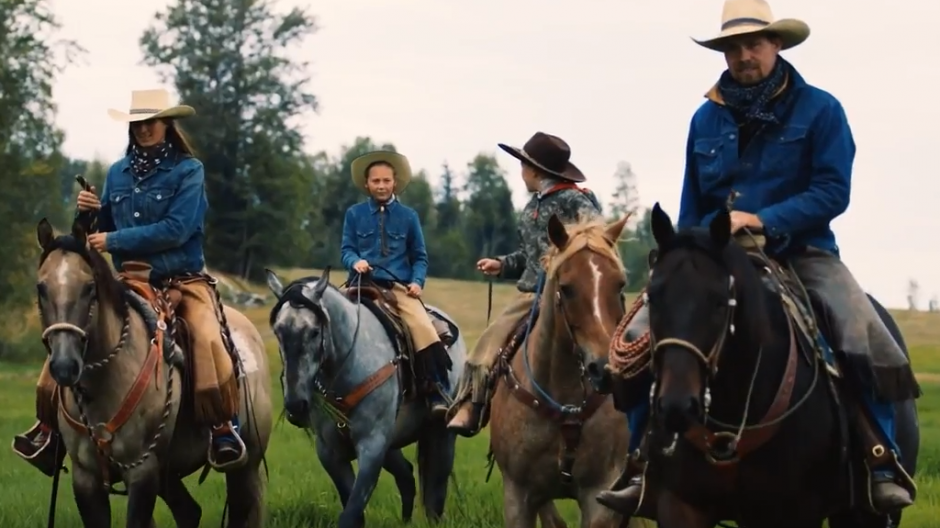 BC Cattle Rancher
The Woodjam ranch was established in 1899 and is a cattle ranch located in Horsefly, BC surrounded by mountainous terrain and the beautiful Horsefly river. The ranch adopted its name from a log-jam that occurred in the river, that created a bridge formation which passed through into the ranch. Back in the early years, the ranch was known to be a hideout spot for Jesse James & his crew!
Today, the 2200-acre farm is owned by Ricky and Chad Seelhof and was previously owned by Louis and Elanor Seelhof, Chad's parents, who moved from Saskatchewan where they owned a beef & grain farm. Ricky's's parents still live in Saskatchewan and also own a beef & grain farm.
Chad and Ricky met through 4-H and got married in 2005 with the goal to someday own the Woodjam ranch. In 2014, they bought the ranch with a herd of 170 cows. Their herd has grown to 500 cows whom are able to roam freely across the land. Chad and Ricky re-built the ranch after moving in with the environment around them in mind, as the lake they reside on is one of the main spawning habitats for salmon. They are also committed to creek side stabilization. All of their feed is freshly grown which is all-telling in the quality of beef they produce for not only consumers but their own family too. As cattle ranchers in BC and parents to 3 children, their goal is to keep the environment clean, the health of their cows optimal and provide fresh quality beef to consumers.
In 2020, the Seelhof family were the proud winners of the BC Cattlemen's Association Ranch Sustainability Award. The Seelhof's were recognized for their extensive commitment to protecting the many waterways and fish habitats in the 16 tributary creeks on the ranch, their range management and grass health and their commitment to sharing the landscape with wildlife. Check out the video celebrating their award here.