The Krahn Family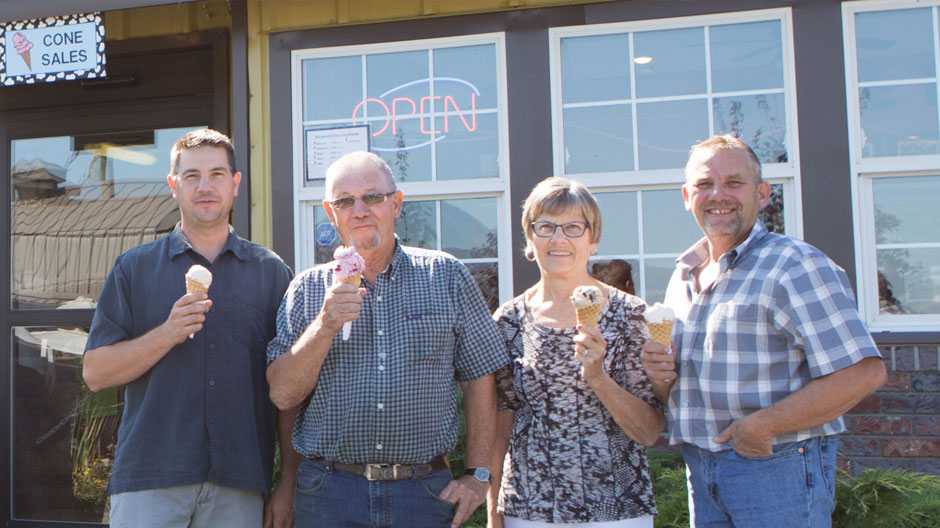 BC Dairy Farmer
It's no lie that Birchwood Dairy Farm is one of a kind. Although located in the Sumas Prairie of the Fraser Valley, this farm is always swarming with people, attracting locals from all across the lower mainland and tourists. The dairy farm is a hot spot during the summertime for families.
Established in 1968 by Len and Grace Krahn, today the farm is a family-run and operated business that has been passed down to Len's sons who are second-generation farmers, and together they run the heart and soul of the farms operations.
Len's sons, Brian and Rick, grew up on the farm and both play diverse and integral roles in the daily processes of the farm. Rick looks after their herd of about 300 cows and manages milk production while Brian runs and manages the ice cream parlor.
The ice cream parlor is one of the main attractions that brought people to the farm when it first opened to the public in 1990. Alongside the parlor which offers a variety of 50 decadent flavors of ice cream infused with mainly local ingredients, BC berries being one of the favorites, it also includes a petting zoo and live milking sessions.
The family at Birchwood Dairy Farm enjoys having people on their farm and loves to give back to the local community.