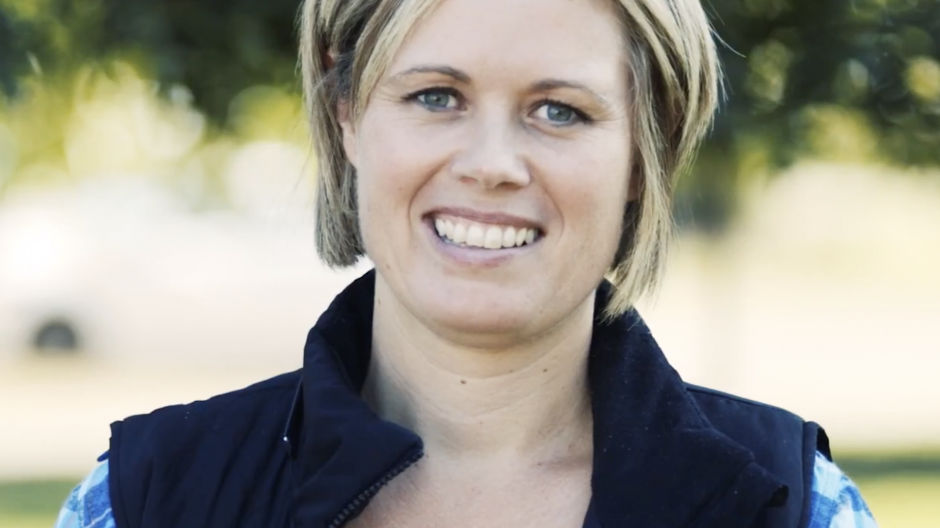 Nicole Tuytel
BC Dairy Farmer
"The traditional role of a woman on a farm has evolved." For Nicole Tuytel, working as a farmer in the dairy industry has been empowering. Farming has always been in her blood and from a young age Nicole developed a passion for it.
Nicole's aspiration to be a farmer began in her childhood. As a young girl, Nicole's grandma always supported her dreams and empowered Nicole to believe she could do anything she set her mind to. Laying eyes on a twin calf for the first time, Nicole immediately fell in love and asked her grandfather if she could take her home. That same calf allowed Nicole to start her very own herd which today, 23 years later, has grown to 120 cows.
Happily married to her husband Peter who also grew up on a farm, they have owned their farm in Greendale, B.C. for 16 years. They have two kids Brayden and Caitlyn who love to help out with chores and daily tasks with their parents after school.
Caitlyn is surprised by how much her mom does on the farm and wants to be exactly like her when she grows up. As Nicole's grandma was always supportive of her dreams, Nicole wants to be the same type of role model for her daughter and believes that she will make a great farmer one day.
Nicole does not deny that it can get tough for a woman working in a traditionally male dominated industry, however without a doubt, she would not give up farming for the world.
The role Nicole has taken on in the industry is very important to her and she says, "It's not a job for everyone". For Nicole Tuytel and her family, farming is not just a way of life it is their livelihood, and this industry has revolutionized the traditional role of a woman.