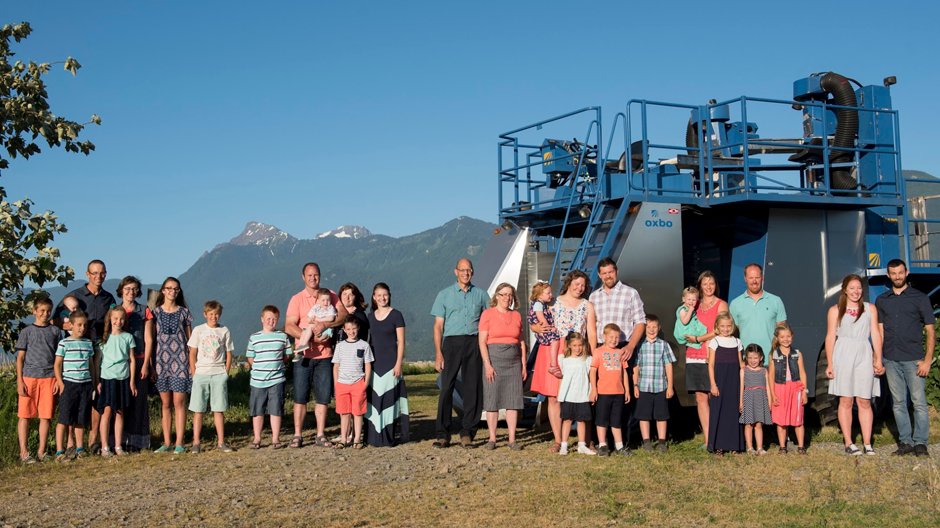 Berry Bounty Farms
BC Berry Grower
Berry Bounty Farms is truly a family run business. Janna and Dave Maljaars currently farm 34 acres of blueberries and raspberries with their family in Chilliwack, B.C.. The farm was originally a small dairy farm and Janna's family have been living there for four generations.
We connected with Dave and learned all about his passion for farming, commitment to food safety and how much he cares about his employees and his customers.
Who is involved in your farm business?
DM: Janna and I started Berry Bounty as a joint venture in 2010 with three of our four children; daughter Leanne and her husband Steve Overduin, daughter Krista and her husband Les Neels, and son Brian Maljaars and his wife Leanne. Our daughter Shelly and her husband Dominic Stam are enthusiastic volunteers, and the whole family, including multiple grandchildren, pitches in come berry harvest!
How do you as farmers work towards providing safe, healthy food to Canadians?
DM: Berry Bounty is a family farm, but we also consider our customers to be a sort of extended family. We have come to know many of our repeat customers look forward to meeting them again each summer. Our family eats the food from our farm so we want it to be safe for us and for our customers.
We take great care to create a safety focused culture on our farm. Our employees are trained in stringent food safety measures, especially when and how to wash hands effectively. As well, we are certified through the CanadaGAP (Good Agricultural Practices) program which means that we have had a third-party auditor determine that we meet appropriate standards of food safety.
How do you care for and support your employees?
DM: We think the world of our student berry pickers, and we depend on them a lot. I love to see them come back year after year, and how much they've grown and developed in ability and confidence since I last saw them. It's also rewarding to hear from their parents how grateful they are that their children have the opportunity be introduced to the world of work; responsibility, discipline, perseverance and reward!
What is your favourite thing about farming?
DM: One of my favourite things is witnessing the progression of our crop over the season. I love driving through the berry fields and seeing the miracle of growth every year. First, it's a little green bud on a brown cane and soon it's a leaf, then a stem or flower, then a berry.