Antonio & Tony DiMaria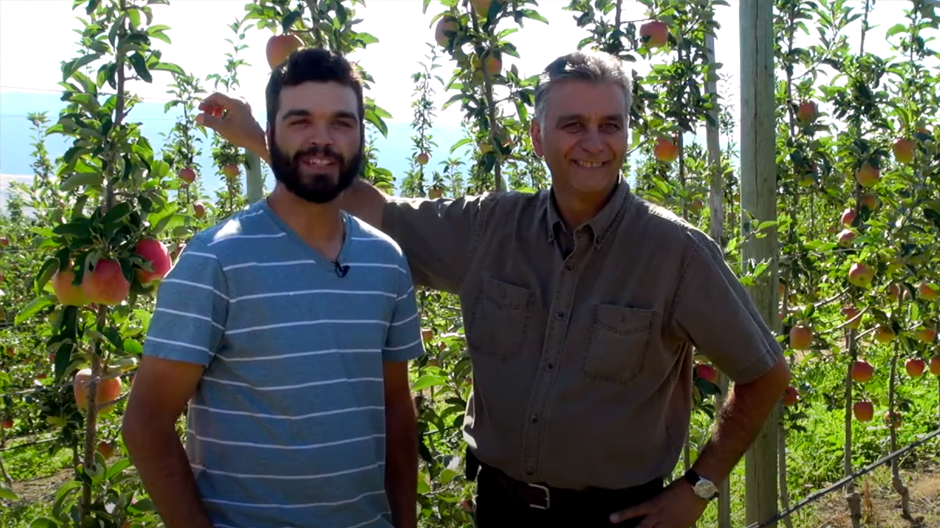 BC Tree Fruit Grower
Growing up on an apple orchard, you dream of the day you can leave. That was the case with Tony DiMaria as a young man on his father's orchard in Kelowna and it turned out to be the case for Tony's own son, Antonio.
Neither of them got far before they felt the call to return to the farm and the life of a fruit grower. Tony didn't return to his father's orchard but rather started his own in Lake Country, BC. Decades later, he is now happily apprenticing his son to take over operations.
Meet Ambrosia apple growers, Tony and Antonio DiMaria. We visited them at their farm about a week before their Ambrosia apples were ready for harvest. They shared a little about what life is like on the farm and how much there is to learn when taking on an orchard business.
Watch as a third generation orchardist steps into his new role.
The AMBROSIA & cross section design trademarks are used under license from Wilfrid and Sally Mennell. This profile is owned and shared with permission by NTFVDC (New Tree Fruit Varieties Development Council).