TRUST BUILDING
Helping B.C.'s Food System Earn Trust
Consumers are more interested in how their food is grown, processed and brought to market than ever before. BCAC is leading an industry collaboration to bridge information gaps, understand and address concerns, and build trust between consumers and BC's land and ocean-based producers.
---
---
---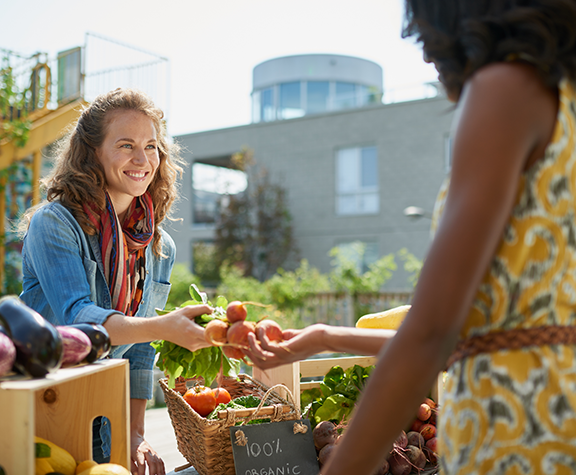 KEY OBJECTIVES
Measure current activities of public trust within BCAC membership associations
Communicate 'best practices' of transparency and continuous improvement of agricultural practices across the sector
Establish coordinated communication channels that facilitate two-way discussions in two priority areas: within the industry and with consumers.
CURRENT ACTIVITIES
Host farm tours with chefs and food influencers
Offer producer training sessions (SpeakUp!, How to Host a Farm Tour)
Engage consumers with agri-food information through We Heart Local BC
Share current activities and industry best practices through 'Hub' meetings with industry stakeholders
Research to gauge BC consumer views of the BC food system and farmers
Highlight BC producers who are leaders in their industry by simply 'doing the right things'
PRODUCER WORKSHOPS
To discover what producer learning opportunities we currently offer, click the button below.
---
DOING THE RIGHT THINGS
Find out how these BC producers are leaders in incorporating transparency and continuous improvements into their businesses and how it benefits agriculture as a whole.
---